The FinTech sector in Leeds City Region has shown growth in several key areas over the last two years according to a new report published by regional strategy consulting firm Whitecap Consulting.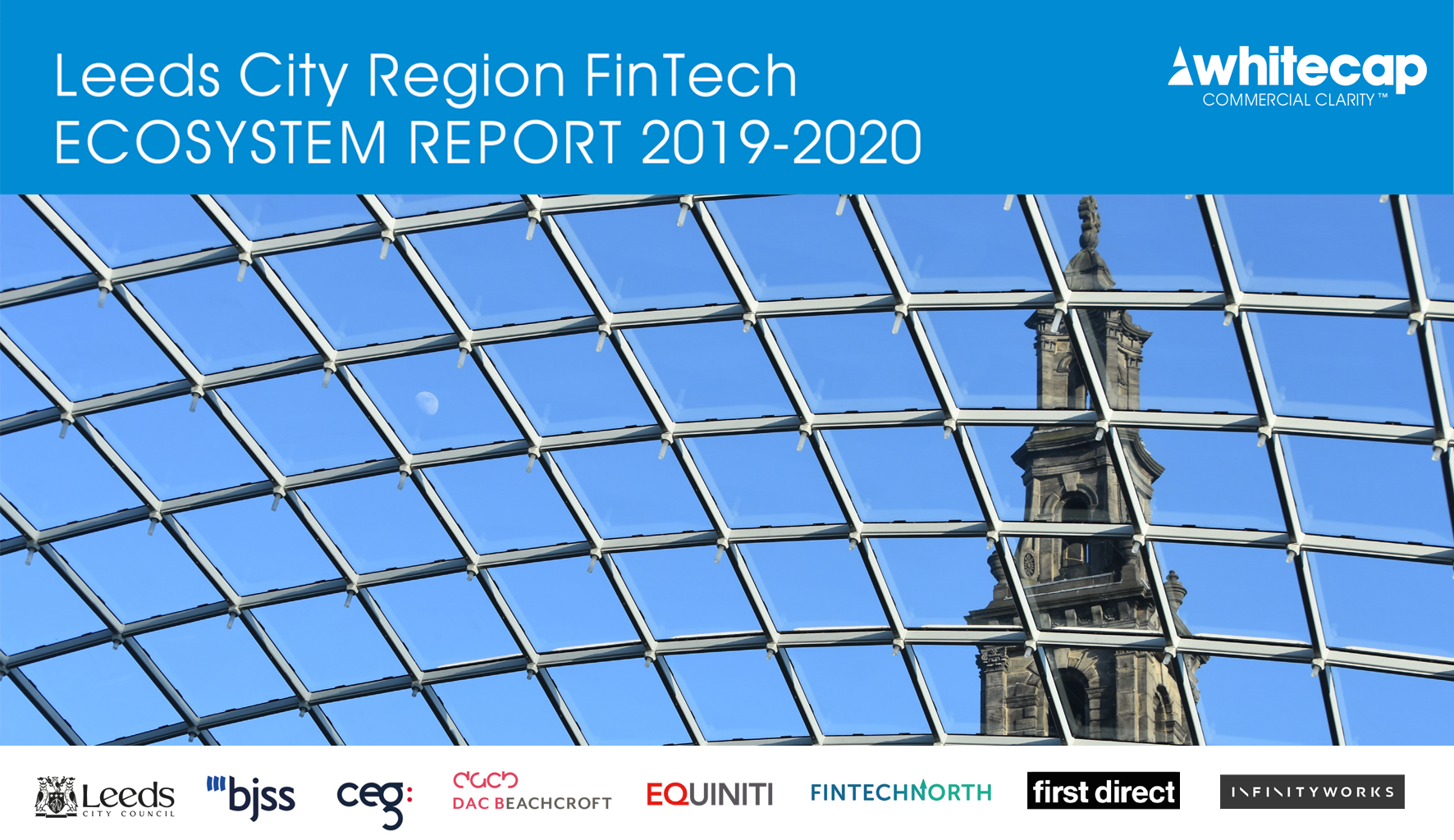 The report analyses the region's FinTech ecosystem and represents an update on a previous report which was published in November 2018. It has been produced with support from a number of organisations in the region, including Leeds City Council, BJSS, CEG, DAC Beachcroft, Equiniti, First Direct, Infinity Works, and FinTech North. It also features a foreword from the Charlotte Crosswell, CEO of Innovate Finance, and Chris Sier, HM Treasury FinTech Envoy and Chairman of FinTech North.
Richard Coates, Managing Director of Whitecap Consulting, says:
"We are pleased to publish our second analysis of the Leeds City Region FinTech Ecosystem. Our analysis indicates that in Leeds the focus tends to be less on startups – the supply side, and more focused on the demand side, with a high presence of established financial services organisations seeking collaboration with innovative firms. This is being driven by increasing competition, new technology, increased customer expectations and challenges with in-house legacy IT systems; as well as reflecting the shift to broader a digital economy."
Tom Riordan, Chief Executive of Leeds City Council, says:
"Leeds' ambition is to be the best, most compassionate place in Britain for people to live, work, study, invest, stay and thrive. Our economy is exciting, modern, mixed and balanced. We still manufacture in Leeds and we are home to some of the world's best professional services firms in law, finance, accounting and consulting. Our versatile technology sector is one of our great strengths. That's why Leeds City Council are pleased to be supporting this update on the Fintech ecosystem research in the Leeds City Region."
There have been several key developments since the previous report, which had called for actions including the development of a stronger cluster of FinTech startups and scaleups, more physical spaces to support FinTech firms, more collaboration between businesses and universities. The long standing presence of the financial sector in the region remains a core strength: Three of the top five building societies are based in Leeds City Region; Leeds is the only UK city outside London where each of the three major credit reference agencies has a main office; and there are over 40 established financial organisations based in the region. Leeds has also developed a significant strength in financial technology consulting, with an exponential growth in tech jobs evidenced in this sector.
In addition to being home to a strong and developing FinTech sector, the region has also continued to build its reputation as a thriving digital hub and has an increasingly high profile nationally and internationally. The decision by Channel 4 to select Leeds as its new head office location was a significant boost to the city and wider region. There have been high profile new arrivals in FinTech too, with one of Europe's leading FinTechs, Iwoca, announcing in December it would open its second UK office in Leeds. This was an announcement that highlighted the opportunity available to Leeds and other regions of the UK from the maturing FinTech sector. Leeds can aspire to benefit as more of the scaled up FinTechs start to build their operational capability outside London.
The report identifies a varied group of 24 FinTech startups and scaleups, which this year is reported as nearly twice as many identified in 2018. This is due to a combination of new startups, new entrants to the region, and existing firms becoming more visible. These firms now have a greater choice of co-working / collaborative spaces where they can base themselves, with Nexus, Barclays Eagle Labs and Santander Work Café (all in the city of Leeds), and Phase One (based in York) amongst the new additions in the region.
Whitecap has also conducted ecosystem reports for the North East, Bristol & Bath, Greater Manchester and the West Midlands. You can view and download these other ecosystem reports here.