Whitecap Consulting is to conduct a research project to analyse the evolving FinTech sector in the North East.
The North East research commences at a time when the UK's FinTech sector is now said to be generating £6.6 billion in revenues per year, and is acknowledged to represent a significant regional opportunity for cities and regions outside of the thriving sector in London.
The research, which will be published later this year, will aim to analyse the current FinTech activity taking place within the North East region to help understand where the areas of current and potential future competitive advantage lie. It is being conducted with principal support from Sage, and Whitecap is seeking sponsors to help 'crowdfund' the project.
Whitecap's research will provide recommendations as to how the North East can collectively look to develop and capitalise on these areas of competitive advantage, and will engage with the key stakeholders in the region to ensure as complete a picture as possible can be established. Whitecap previously completed FinTech research in the Leeds City Region in 2018 which is currently being updated, and is also in the process of conducting a similar exercise in Bristol and the South West.
Richard Coates, Managing Director of Whitecap Consulting, says:
"The national FinTech market is evolving and growing beyond the start-up and investment focused activity in London. There are several regional clusters and communities developing across the UK, fuelled by tech entrepreneurs as well as corporates keen to engage with FinTechs.
"As the regional FinTech landscape continues to form in the North East, it is important to understand and further develop the ecosystem, to support productivity and growth. We know from our relationships with national bodies such as Innovate Finance and HM Treasury that there is demand for this type of regional insight and acceleration."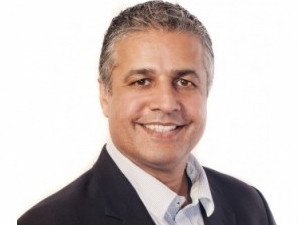 Sabby Gill, Managing Director, Sage UKI, says:
"Sage is delighted to support this research and uncover the growth potential within the North East FinTech market. As the largest listed technology company in the UK with our spiritual home in the North East, we hope the outcomes from the research will encourage more investment in this region."
Phil Grand, Managing Director, Newcastle Strategic Solutions, says:
"As the UK's leading savings management platform, we're delighted to support research that will assist in optimising and growing the potential and competitiveness of FinTechs in the North East.  We know we have a strong tech skills foundation in our region and continuing to attract, develop and retain the best talent will play a key role in our region's future."
Established in 2012, Whitecap Consulting is a regional strategy consultancy headquartered in Leeds, with offices in Newcastle, Manchester, Milton Keynes, and Bristol. Whitecap works with clients across multiple sectors, with Financial Services and FinTech being key areas of focus.
Whitecap is also the co-founder of FinTech North, the not for profit event-based initiative that has hosted 40 events across the north since 2016. Over recent months FinTech North has held two successful seminars in Newcastle and a full day FinTech North conference is planned for 25th September, to be held at Sage's Great Park offices.
James Thwaites, Associate Director for Whitecap in the North East, is leading three FinTech Research Strategy Groups in July as part of the project, all of which will be held at TusPark in the city centre. The sessions will concentrate on needs of the Public Sector (10th July), Tech and Research (11th July), and Private Sector (12th July).
To request a place at one of the FinTech Research Strategy Groups please contact [email protected]
Organisations to have pledged their support to date include: Business Durham, Dynamo North East, Newcastle City Council, Newcastle University, Sage, and TusPark Barclays Eagle Labs.
Take the survey!
You can help this research via our short multiple choice survey, which takes just 5 minutes to complete. Just click here.